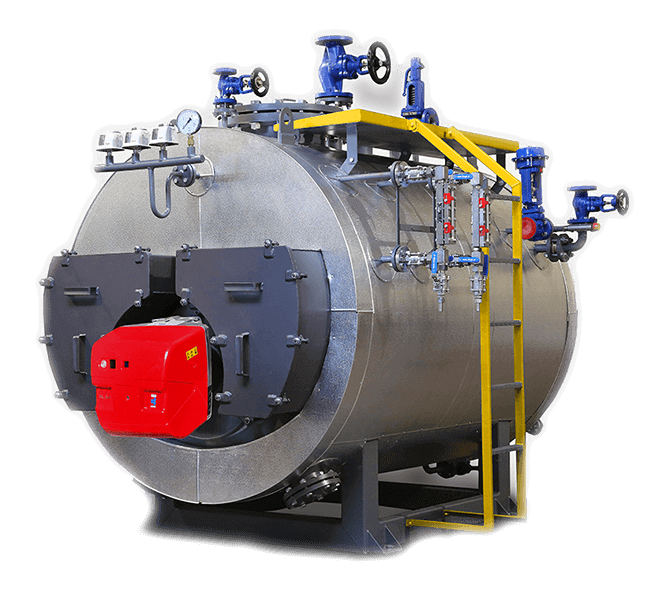 The steam boilers we offer, with capacities of 750, 1000 and 1500 kg of steam per hour, have a three-pass construction with an internal rear reversing chamber between the 1st and 2nd pass, which is known to contribute significantly to the high thermal efficiency of our boilers.
Standard equipment:
Riello oil or gas burners,
control cabinet from the company Elbro from Rumia,
barrier fittings according to customer specifications.
Below there is a diagram and basic operating data.
---
Contact us to find out more about the offer